Radio Website Cms
Manage your radio station's website with CMS tailored for radios.
Do not waste your
time and budget
Do not waste time and budget with expensive and difficult to use website software. Easily create your own special website with the radio website designs we have specially developed for radio stations.
Be Free with Unlimited Features
Best Price Guarantee
Quick and Easy Management Panel
Mobile Compatible Responsive Designs
Strong Infrastructure, Next Generation Technology
Technical Support and Customer Service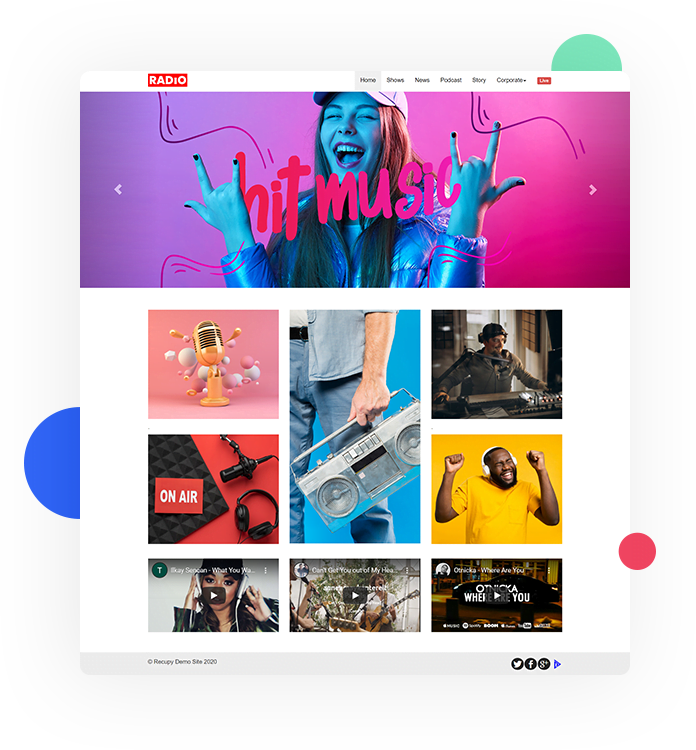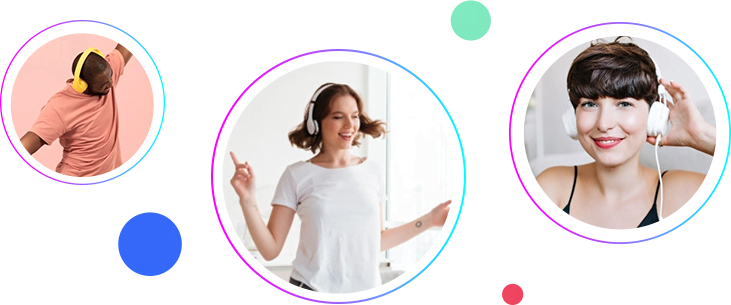 Convert Your Visitors To
Listeners!
Turn your website visitors into instant listeners. Stream high quality from your website with Recupy advanced radio player.
Professional and Easy
Management Panel
Add, edit and share the pages you want with the easy-to-use management panel.
Your website is always active! Easily schedule and publish new blog posts, news, playlists, publishers and more. Always be active and offer your visitors the latest content with ease.
Drag and Drop Editing Tool
Flexible and Easy Builders
Easy Blog and Content Management
Mobile, Tablet and Desktop Compatible Designs
High Performance Servers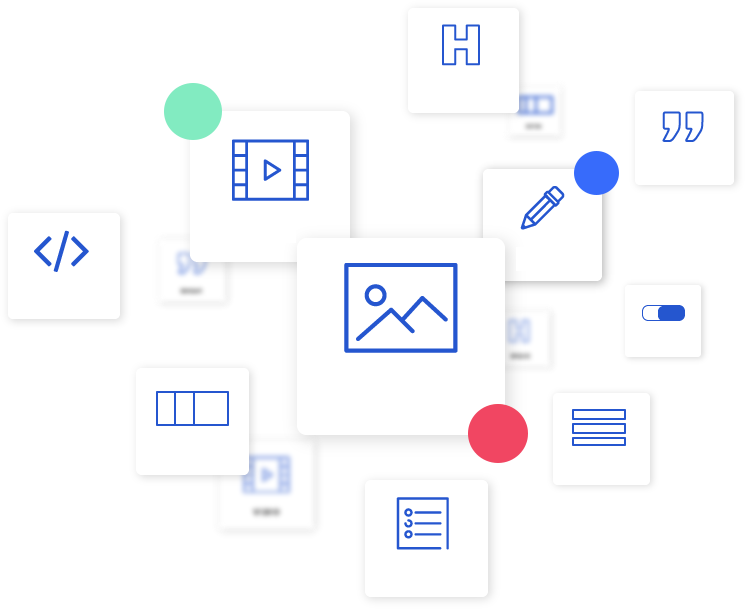 Strong System, Advanced Infrastructure
Create your radio website and reach your audience! It is fully personalized, high quality and low cost.
Management Tools
Manage your site the way you want with the advanced admin panel where you can have full control.
Design Tools
Choose your theme, upload your logo, edit pages and publish.
Marketing Tools
Increase your website and radio traffic using marketing tools.
Content Management
Create pages, publish your blog, news and announcement content without limits. Turn visitors into listeners.
Media Management
Create image galleries and video galleries, create impressive content for your visitors.
Radio Management
Integrate your radio with your website. Player, Requests, Song history and more.
Cloud Server
Your website is located on our cloud-based, new generation technology, 99.99% Optimized secure servers.
Security
Your website is safe 24/7 with SSL Security Certificate and Firewall firewall.
Mobile Compatible
Mobile-friendly (Responsive) templates. 100% compatibility with all devices and all browsers!
Frequently asked Questions
Yes, you can use your website with your domain name purchased from recupy.com or from a different company.
Yes, if you contact our technical team, your mail server settings will be directed to mail services such as Google, Yandex, Outlook.
No, you can create an unlimited amount of content within your disk quota.
Yes, our infrastructure is fully compatible with search engines, you can also save your website to search engines such as Google, Yandex, Bing.